In 2003, you went beyond the sea with Nemo.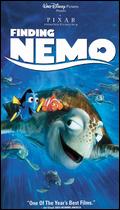 Now, come explore the undersea world with Dory, where we learn it's ok to be who we are, where her story began...

From the creators of the #1 film and DVD of 2003, Finding Nemo, Disney Pixar Studio Proudly Presents To You, Direct To DVD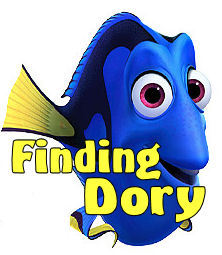 BURBANK, CA, January 1, 2007~In 2003, there was Finding Nemo. Now the #1 DVD of 2007 comes to you directly in a 2 disc Collector's Edition on April 10th from Disney's Pixar Studio. This fantastic Collector's Edition DVD plunges the viewer deep into the life of Dory, the forgetful Blue Tang fish we first met in Finding Nemo. Discover some of the delightful and interesting sea creatures we met in Finding Nemo, plus new friends, as Dory meets each one in circumstances that make her believe in herself. Delight in the digital picture and sound, a stellar cast and eye-popping computer-animation magic.

Director Andrew Stanton is again back in the helm as director of Finding Dory with screenplay writer WPASADI's very own Jane Doe.

Stanton graduated from CalArts in 1987 and worked on low-profile animation jobs in Los Angeles before joining Pixar. He was a writer on Toy Story (1995) and a co-director on A Bug's Life (1998) before directing Finding Nemo.

Jane Doe lived a regular life before becoming involved with WPASADI and discovered the true screen writer within herself when developing Finding Dory.

Finding Dory has everything that worked in the other films -- a blend of offbeat humor for adults, physical humor for kids, revolutionary visuals and a strong emotional core. Finding Dory is a fun trip into self awareness, sending Dory (voiced by Ellen Degeneres) on a journey that's as big as the ocean, where she seeks out who she is and eventually finds out it is ok to be herself. Set pieces include everything from a research lab, a shark's den, an anemone, home to clown fish and the EAC. Past friends you met in Finding Nemo are back, including Coral, the Clown Fish; Gill, the Moorish Idol; Mr. Ray, the Stingray; and Chum, the Shark. New friends include Ziggy, the Sea Turtle and others.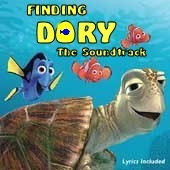 Enjoy the sensational soundtrack, featuring The Beach Boys, Louis Armstrong and others, plus exciting bonus features, including the exclusive short movie, Fish Hook In The Lip, How Coral Met Marlin. Play thrilling games like Racing With Chum, Exploring With Gill and Escape With NEMO (Nerds Ending Marine Oppression).
Also an exclusive interview with WPASADI's own Jane Doe as she tells you the inspiration for Finding Dory.

This is a DVD your family will enjoy for years to come. Available at all fine retailers April 10, 2007 for $21.99.
Technical Specifications
Theatrical widescreen presentation * Enhanced for 16x9 television
Dolby digital 5.1 surround sound * Dolby digital 2.0
THX Certified, including THX optimizer
About Pixar Animation Studios
Pixar Animation Studios (Nasdaq: PIXR,
http://www.pixar.com
) combines creative and technical artistry to create original stories in the medium of computer animation. Pixar has created and produced six of the most successful and beloved animated films of all time: Academy Award(R)-winning Toy Story (1995); A Bug's Life (1998); Golden Globe-winner Toy Story 2 (1999); the Academy Award(R)-winning Monsters, Inc. (2001); the Academy Award(R)-winning Finding Nemo (2003), The Incredibles (2004) and Cars
(2006).